Orlando Divorce Attorney Sean Smallwood Can Help When You Need a Family Law or Divorce Lawyer in Orlando, FL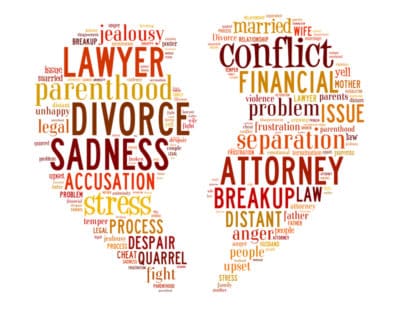 Sean Smallwood is an Orlando divorce attorney who understands the emotional and financial toll that a divorce or other family law case can take on a person's life. The fact that you have visited this site means that you are looking for answers and trying to decide who to turn to for guidance.
On this page we will show you exactly why you have found the right divorce lawyer in Orlando, FL. You will also learn how we work hard to resolve every divorce as uncontested if possible before going to trial and how we take an honest and understandable approach to legal fees in your Orlando divorce.
We know that you want the best divorce attorney in Orlando, FL that you can find and when you contact our family law office you will understand the level of quality and attention to detail that you will receive.
"It's like a weight has been lifted from people's shoulders when they find out we have a refundable retainer option I think it shows people that they have found a divorce attorney Orlando they can trust." – Sean Smallwood, Esq.
This is why we take a personal approach to our marital and family law practice and tailor our representation with the client's needs and goals in mind whether you have an Orlando divorce or other type of case requiring an Orlando divorce lawyer. Sean Smallwood will craft a strategy for your case and fight for what is best for you and your family. Call Now 407-574-6155
There Are Many Complex Legal Issues That An Orlando Divorce Attorney Can Help You Understand
Divorce attorneys in Orlando are often are tasked with many highly complicated legal issues to tackle in dissolution of marriage litigation. The list of these legal issues is extensive and if any of the following apply to your case then you need an experienced legal professional on your side.
CHILD CUSTODY:
If there are any children under the age of 18 then your case will include the process of deciding how the
child's time will divided between the parents. This is often one of the most contested issues in the case that leads to many case having to go to trial. It is very important for you and your attorney to have a strong strategy to ensure a fair and reasonable outcome.
CHILD SUPPORT:
The courts hold to the principle that the parents have a duty to financially support any children of the marriage who are under the age of 18. This means that after the parenting time has been agreed to then a monthly child support amount will be calculated based on different factors including: parent's income, number of overnight stays the child has with each parent, child care costs, and health care costs.
DIVISION OF ASSETS:
During a dissolution of marriage, your lawyer will need to separate all assets acquired during the marriage as they are subject to equitable distribution. This can include anything from retirement accounts and stocks to household furnishings and even pets.
DIVISION OF DEBTS:
Similar to assets, all marital debt in an Orlando, FL divorce case must also be divided. Often this will include student loans, credit card debt, second mortgages, and IRS debts. It is common for divorcing couples to fight over splitting debts with allegations of mishandling funds going back and forth. Make sure your lawyer is familiar with the history of your case.
MARITAL BUSINESS:
Very often in the marriage a business may have been started which has its own assets and earning history. The court will also see this as a marital asset to be divided. The business will need a value placed on it and often one spouse will "buy out" the other from their interest in the business. One thing to watch out for is the situation where your spouse has a business that is registered and has all of its managing done under a friend or family member's name. When this happens it can make the attorney's job very time consuming in proving ownership in the business.
ALIMONY:
Also called spousal support, this equalizing payment is meant to ensure that the parties to the divorce walk away on equal footing to go out and support themselves. Alimony is typically seem in marriages lasting longer than 7 years and can be ordered anywhere from short term (a few months or lump sum) to an order for permanent alimony in much longer marriages that fit certain criteria. There are many factors that the courts consider when determining alimony awards so make sure that your attorney for divorce in Orlando understands these factors and how to apply them to your particular case.
ATTORNEY FEES:
In cases where one party to the case earns substantially more than the other judges will liberally award some contribution for attorney's fees to the lesser earning spouse. This is to say that if the lesser earning spouse shows a need and shows that the other has the ability to contribute then an award of some attorney's fees is a realistic expectation in the case.
Speak To An Orlando Divorce Attorney Who Has Your Best Interests In Mind
Whether it is a divorce or establishment of parental rights case sometimes there is no other choice for parents but to involve Orlando divorce attorneys and the family courts. Divorce attorney Orlando, Sean Smallwood, is familiar with a wide array of legal issues and strategic  maneuvers that need to be addressed in your family law or dissolution of marriage case in order to maximize the odds that you will obtain the best possible result while spending as little in attorney fees as possible.
Parents who are going to court need to remember that regardless of any emotional hurts they may have toward the other party to the dissolution of marriage case the courts will be looking to make sure that everyone's conduct during the case is going to benefit the best interests of the children involved in the case.
Family law is an area of the law that includes: divorce, child custody, child support, paternity, and a few other specific areas of law that attorneys may address. The common thread that these issues share is the fact that they all relate to disputes stemming from marriage breakups, family, and children. It is often said that an attorney who practices divorce and family law needs to be prepared to act not only as an advocate in the family court, but, also  must assist clients in any way possible through the emotional turmoil that goes along with these types of matrimonial court cases.
In many cases it is preferred to try to work toward a settlement for your divorce in court ordered mediation as this can save time, money, and stress on you and children. This is always a main goal that we strive for while remembering not to sacrifice your wants and needs in the case.
Can My Divorce Attorney in Orlando Settle My Case at Mediation?
After the petition for dissolution of marriage is filed with the family division of the clerk of court and a summons is served on the respondent, the parties will exchange discovery pursuant to Florida Family Law Rules of Procedure 12.285 and after some motion practice most family law disputes will end up in a mandatory settlement conference known as mediation. The very best work that divorce solicitors can do occurs, in our opinion, from the very beginning of the case up to the point of mediation, also known as alternative dispute resolution. This is because family law and divorce attorneys who are able to utilize strategic tactics before the mediation drastically increase the chances that their client could obtain a favorable result, in less time, and having spent less money than they would if they did not properly work the case toward mediation.
Unfortunately, there are far too many matrimonial attorneys out there who view mediation as a hurdle that they must
get past in order to get their case in front of the judge for trial. These types of advocates are not usually interested in reaching a marital settlement agreement, but, are instead focused on the expensive court conflict.
A case involving one or more divorce lawyers of this type usually ends up causing unnecessary damage to the relationship between the parents, causes the family law case to last longer than it needs to, causes undue stress on children, and causes the fees for the divorce lawyers to be far higher than they needed to be.
At our family law and divorce practice we have a time tested strategic approach for family and marital law cases that is aimed at maximizing the chances of obtaining a favorable final judgment of dissolution of marriage.  This approach will take a different form in each case depending on the specific facts of your situation. Whether it's by well thought out motion practice, strategically crafted written correspondence, precision focused discovery demands, or direct coaching on communication to clients there is always a smart strategy for every case.
What About The Cost of an Attorney for My Orlando Family Case?
One of the most common questions that we receive from prospective clients contacting our law office is "what will representation cost me?"  We have written a very detailed post on this topic here. The truth is that the fee associated with representation for your case depends entirely on the facts of the case as they are at the tie and are subject to change if things get worse. This means that a simple divorce with no children or property will cost much less than a highly contested divorce involving children, alimony, and property division where the parties are not getting along at all.
Regardless of the facts of your case, we will do our very best to craft a strategic approach to your family law and divorce case that is aimed at giving you the best result while stretching your dollars as far as possible.
Sean Smallwood, P.A. can guide you through the confusion and help to prioritize a strategy to get you to a resolution in your case that you are happy with as quickly as possible. Call our office today and schedule a consultation: 407-574-6155
Visit our Google Business page